Your Pie Franchising, LLC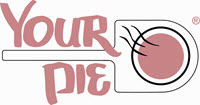 In 2006, Drew French visited the small volcanic island of Ischia, Italy, and was inspired by the region's use of brick ovens to create perfectly cooked pizzas. Beyond the delicious food, Drew was struck by the experience of it all—the culture of gathering around a table to share a meal, everyone with their own personal pizza, tailor-made just the way they like it. Upon returning to America, Drew sought to create a build-your-own, brick-oven pizza concept that both inspired creativity and encouraged connection among guests. He opened the first Your Pie restaurant in Athens, Georgia, in 2008. 
More than 10 years later, Your Pie has expanded across the United States, with more than 70 locations in 18 states, offering custom, handcrafted pizza with traditional roots, but a flair all their own. Together, these locations and their communities comprise the Your Pie Family—a network of franchisees, team members and the guests we serve.