The Southeast Franchise Forum is a regional organization established to foster professional relationships throughout the franchise community and to enhance the reputation of franchising through the exchange of information, ideas and solutions.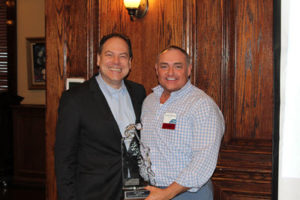 Our members meet every other month to address local and regional issues that are faced by franchisors and franchisees. Joint meetings are held quarterly with IFA's Franchise Business Network (FBN) to provide an opportunity to focus on national issues. Learn more here: https://www.franchise.org/events/franchise-business-network
Our Forum provides:
Advice for new franchisors and franchisees.
An arena for existing franchisors and franchisees to share ideas.
A meeting place for experts in various fields to share their thoughts and experiences.
An opportunity for vendors serving the industry to learn more about the needs of their potential clients.
SEFF's mission is to raise the quality and awareness of franchising in the Southeast through education and the sharing of ideas in the franchise community.
Member Benefits
The Southeast Franchise Forum offers visitors and members a meeting place in which to learn and share ideas with their peers in the business community.
6 meetings held every other month are led by members or specialists from local companies who share their successes in their fields.
Networking, before and after meetings, fosters relationships that help companies meet their latest challenges.