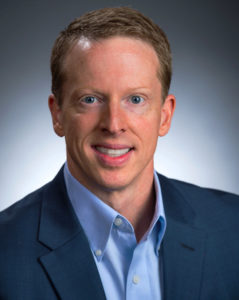 Tray Doster
Director of Franchise Sales
Zaxby's Franchising, LLC.
Mr. Doster has been representing Zaxby's Franchising, LLC since 2007. Tray joined the Zaxby's family with 325 restaurants open and now the Brand is proud to have over 900 locations. Prior to his current role as Director of Franchise Sales, his responsibility was split between franchise development and real estate/site selection. Tray is an active member of the International Franchise Association and earned his Certified Franchise Executive designation in 2014. Mr. Doster has been a member of the Southeast Franchise forum for 12 years. Tray and his wife Michelle have a fifteen year old daughter, Allison.