Join us for our next luncheon meeting on October 2 when our panelists:
David Blue, Co-Founder of Blue Moon Estate Sales
Barry Falcon, Senior Advisor for iFranchise Group, Inc.
Christian Torino, Executive Vice President for Brand Marketing & Development for Amici Food Group
discuss the topic: Start Up and Emerging Brand Franchisor Challenges.
Maggiano's Buckhead
3368 Peachtree Road
Atlanta, GA 30326
(404) 816-9650
Sponsored by: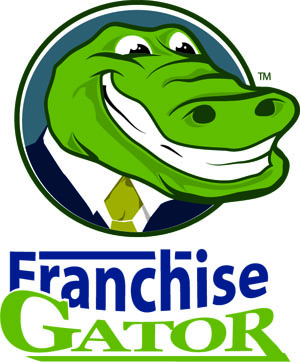 Looking to Buy a Franchise?
Discover franchises & business opportunities available today
David Blue
Co-Founder
Blue Moon Estate Sales
David is from Raleigh, North Carolina. He is an avid diver, snowboarder, and rock climber. He attended UW-Whitewater from 2007-2011 where he developed a passion for entrepreneurship.
When finished, he co-founded Blue Moon Estate Sales USA. Blue Moon liquidates all forms of personal property. The burgeoning number of "baby boomers" has created an enormous demand for his services. To bring the business to new markets David franchised his systems and operations to help families in need across the country. He and his company have been featured in numerous publications including The New York Times, Entrepreneur Magazine, Fox Business, and 
franchising.com
. He is also a grand prize winner of the IFA Nextgen in franchising award.
Barry Falcon
Senior Advisor

iFranchise Group
As iFranchise Group's Senior Franchise Advisor in Atlanta, Mr. Falcon's professional career spans more than 40 years across a range of industries and functions, including communications technology, operational and manufacturing consulting, marketing, project management, and business development. Mr. Falcon has over 15 years of direct experience in franchising, both as a franchisee and as an executive within multiple national franchisor systems. Mr. Falcon also served as CEO/Partner of Concrete Craft, where he implemented organizational and procedural improvements and initiated and led the sale of the company to a franchise private equity group.
Before his tenure at Concrete Craft, Mr. Falcon was President/Co-Founder and Partner, and remains the Chairman of the Board, at ShelfGenie Franchise Systems, where he helped to establish the franchise program and was instrumental in growing the concept to 145 locations in five years. ShelfGenie was recognized by both Inc. and Entrepreneur magazines on their lists of top-performing franchise systems.
Christian Torino
Executive Vice President for Brand Marketing & Development

Amici Food Group
Chris Torino was one of the original founders of Amici Italian Café.   He has been with Amici Franchising, LLC since its inception in 2007.  He worked in the restaurant industry while in college, and he, along with two other classmates, opened the first Amici Italian Café in Madison Georgia in October 1993 shortly after graduating from the University of Georgia. In 1999, he and his partner opened the second location in Milledgeville, Georgia. Mr. Torino focuses on research and development as well as facility planning. He has served as Vice President for Brand Development of our predecessor from February 2011 to January 2015 in Madison, Georgia. He is currently Executive Vice-President of Brand Marketing and Development. He is the son of Mike Torino.