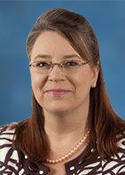 Ms. Rookes is an experienced franchise attorney and is one of very few franchise attorneys in the United States with experience in a government regulatory agency, private practice, and as in-house counsel (to 15 different brands). Her experience includes responsibility for all franchise regulatory matters, compliance with disclosure and registration laws, preparation of disclosure documents, franchise agreements and related documents, and preparation of earnings claims. She has extensive experience in franchisor/franchisee/developer relationships, compliance with franchise agreements and operating standards, compliance with state franchise relationship laws, and drafting impact and other policies. Her international experience includes complying with international disclosure laws, preparing disclosure documents, development agreements, franchise agreements and related documents, and negotiating development agreements in more than 35 countries. She also has prepared, reviewed and negotiated a multitude of general corporate contracts that are necessary for the day-to-day operations of a franchise company, including product distribution, approved vendor relationships, marketing, licensing, confidentiality of intellectual property, convention, consulting, franchise broker, and many other areas.
Ms. Rookes is an avid supporter of using plain English in all documents, believing that agreements that are easy to understand support the sales process by reducing delays due to reviewing and explaining the agreements and reducing the need for outside counsel involvement in the negotiation and documentation of the terms. Ms. Rookes also has extensive experience in the franchise administration area, and excels at using technology to streamline and improve document preparation and retention.
Ms. Rookes is admitted to practice law in Maryland (1991), Florida (1994 – inactive status) and Georgia (2009). Ms. Rookes also holds a Certified Public Accountant designation in Maryland (1987 – inactive
status). She is a member of the American Bar Association (Forum on Franchising), the International Franchise Association (Legal/Legislative and Corporate Counsel Committees), and the Southeast Franchise
Forum. She also is a Certified Franchise Executive, a designation from the International Franchise Association.