Join us on June 11 for our next breakfast meeting when Matthew Haller, Senior Vice President, Government Relations & Public Affairs of the International Franchise Association, will discuss the topic: IFA Update: Anti-Poaching Provisions.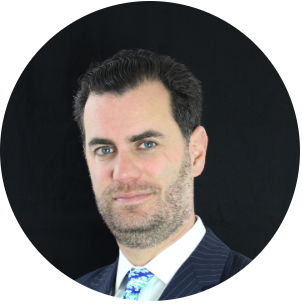 Matthew Haller
Senior Vice President Government Relations & Public Affairs
International Franchise Association
Matthew Haller is Senior Vice President, Government Relations and Public Affairs for the International Franchise Association. He develops the strategic direction for IFA communications to ensure information about franchising, including policy initiatives, the economic impact of franchising, emerging trends and best management practices, is disseminated to IFA members and external audiences such as key policy makers, reporters and other opinion leaders in the most compelling and effective manner.
Prior to joining IFA in October 2010, Matthew was director of industry relations at the Pharmaceutical Care Management Association, where he developed PCMA's member and affiliate initiatives surrounding key industry issues. Previously, he served as manager of political affairs at the U.S. Chamber of Commerce, where he managed the Chamber's $20 million budget for political and issue advocacy campaigns during the 2004 and 2006 election cycles. Matthew has also held positions as legislative assistant for UPS Corporate Public Affairs and as a director of public affairs at Levick Strategic Communications, LLC.
Matthew received a bachelors degree in Political Science from North Carolina State University in Raleigh, NC. He resides in Washington, D.C.