Join us for the SEFF/IFA Franchise Business Network Luncheon on July 11, 2017 at 11:30 am. Roger Tutterow, Professor of Economics at Kennesaw State University, will discuss this year's Economic Trends.
Maggiano's Little Italy – Buckhead
3368 Peachtree Road
Atlanta, GA 30326
(404) 816-9650
Sponsored by: Grant Thornton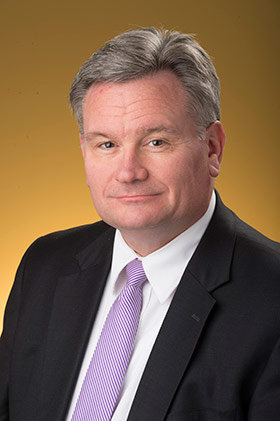 Roger Tutterow
Professor of Economics
Kennesaw State University
Roger Tutterow is Professor of Economics at Kennesaw State University. He also serves as Director of the Econometric Center, a research center housed in KSU's Coles College of Business. His analysis of the economic, business and political environments have been featured in the Wall Street Journal, Financial Times, USA Today, Atlanta Journal Constitution, New York Times, CNN, CNBC, NBC, and a variety of other electronic and print media outlets.
In addition to his work in academia, Dr. Tutterow has served as a consultant on financial economics and statistical modeling for corporate clients. He also serves as advisor to the Henssler Financial Group, an Atlanta-based financial services firm and to Georgia Oak Partners, an Atlanta-based private equity firm. He has provided expert testimony on economic, financial and statistical matters in state and federal court, before the
Georgia General Assembly and before the Georgia Public Service Commission.
A Georgia native, Dr. Tutterow holds a B.S. in Decision Science from Berry College and a M.A. and Ph.D. in Economics from Georgia State University. Prior to joining Kennesaw State University, Dr. Tutterow held faculty and administrative appointments at West Virginia University, Georgia State University and Mercer University. He has also served as a visiting professor at the University of the West Indies in Trinidad and at the Institute for Industrial Policy Studies in Seoul, South Korea.