On June 29th, Governor Kemp signed two executive orders extending the Public Health State of Emergency and existing COVID-19 safety measures. There has been a recent increase in new cases reported and current hospitalizations.
Because of these developments, we have made the decision to cancel the July 14th SEFF event.
With the networking component of our meetings being such a huge appeal, SEFF has a responsibility to keep our guests safe.
We are disappointed that we will not be able to see you in July, but look forward to seeing our franchising friends in September.
September's meeting and updates will be available at www.southeastfranchiseforum.com
______________________________________________________________________________

Join us for our July luncheon when our panelists:
Charles Watson, CEO of Tropical Smoothie Cafe
Clarissa Bradstock, CEO of Any Lab Test Now
Ken Voelker, CEO of Mighty Distributing System of America
Steve Clemente, President of Primrose School Franchising Company
provide a FRANCHISING UPDATE: A C-Suite Discussion on Thriving in Today's Environment.
Maggiano's Buckhead
3368 Peachtree Road
Atlanta, GA 30326
(404) 816-9650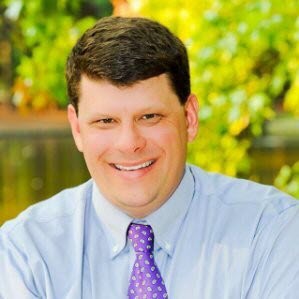 Charles Watson
CEO
Tropical Smoothie Cafe
Charles Watson is the Chief Executive Officer at Tropical Smoothie Café and focuses on the sustainable growth of the franchise system with current goals of 1500 units, $1M Average Unit Volume and over 18% average unit profitability. Prior to ascending to the CEO role, Charles was the Chief Development Officer for Tropical Smoothie Café. Charles was responsible for all aspects of Franchise Development, Real Estate, Design & Construction, Franchise Administration and Legal. Under his leadership, the Tropical Smoothie Cafe system grew from 265 open units to 725 open units. Tropical Smoothie Café currently has over 800 locations nationwide. A veteran franchise professional, Charles has worked for several hospitality-related companies including Wyndham Hotels & Resorts, Intercontinental Hotels Group (IHG), US Franchise Systems, Inc. and Hospitality Real Estate Counselors (HREC). Charles is a graduate of The Hotel School at Cornell University (BS) and also holds a Masters of Business Administration (MBA) from The Terry School of Business at The University of Georgia.
Clarissa Bradstock
CEO
Any Lab Test Now
Ms. Bradstock has served as a VP of Client Services, COO, VP of Operations and CEO of both private and publicly held organizations. She has extensive experience with healthcare related organizations focused on physicians, insurance carriers, nursing professionals and dental practices. In addition to managing operations, she has also served as a senior executive managing the acquisition and integration of over 30 companies within an 18 month period. From 2007 to 2014, Ms. Bradstock served as Chief Operating Officer for Any Test Franchising, Inc., and then became CEO in April 2014. Clarissa is also a member of the International Franchise Association Women's Committee, a Board Member for the Al Oerter Foundation and on the Leadership Committee for the International Franchise Association's Women's Franchise Network, Atlanta Chapter.
Ken Voelker
CEO
Mighty Distributing System of America
Ken served as President of Mighty Distributing System of America since 1992 and was appointed CEO in 2009. Prior to his role at Mighty, he was an Investment Officer with North Riverside Venture Group and a Director with Hayes Microcomputer Products. His work experience includes expatriate assignments in the Middle East and Europe.Ken is a cum laude alumnus of Washington & Lee University and received a fellowship to the University of Alabama where he earned his MBA in 1980. He is an Advisor Emeritus of the Board of Advisors for the Williams School of Commerce, Economics and Politics at Washington & Lee and past Director of the Southeast Franchise Forum.
Steve Clemente
President
Primrose School Franchising Company
Steve is an accomplished senior executive whose career has been focused on providing senior leadership and management in multi-unit businesses. He is widely recognized for creating collaborative cultures, mentoring high-performance executives and strategically growing businesses. Throughout his career, Steve has contributed to the success of diverse companies ranging from large, public, multi-billion dollar organizations like Target Stores to privately held companies such as the Nebraska Book Company. He joined Primrose as President in May 2016, where he leads internal operations for Primrose School Franchising Company and partners with CEO Jo Kirchner on strategic growth initiatives.