Join us for our July luncheon when we will examine "Item 19" Financial Performance Representation. Listen to the top legal eagles debate whether or not to disclose.
Our discussion will be moderated by Perry McGuire from Smith, Gambrell & Russell, LLP.
Arguing against disclosure will be:
Peter Dosik from Shipe Dosik Law LLC
Mark VanderBroek from Nelson Mullins
Arguing for disclosure will be:
Gerry Wells from Quarles & Brady LLP
Tom Branch from Mallernee, Branch & Daffner, LLP

Maggiano's Buckhead
3368 Peachtree Rd
Atlanta, Georgia 30326
(404) 816-9650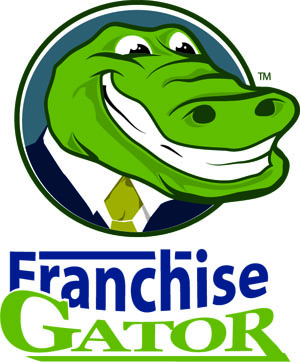 Sponsored by: Franchise Gator
Meet the Panel
Perry McGuire
Smith, Gambrell & Russell, LLP
Mr. McGuire is a member of the firm's Business Transactions, Corporate & Governmental Affairs groups. Prior to joining Smith Gambrell, he was an attorney at Taylor English. Before Taylor English, Mr. McGuire was a corporate attorney for Chick-fil-A, Inc. in Atlanta. He is a former state Senator and was the 2006 Republican nominee for Attorney General of Georgia.

Peter Dosik
Shipe Dosik Law LLC
Mr. Dosik specializes in helping franchise companies succeed in a challenging environment, as well handling general business transactions like company formation, buying or selling a business, real estate, intellectual property, finance, and contracts. He serves as general outside counsel to numerous businesses in Georgia and nationwide. Mr. Dosik counsels franchisors in all aspects of structuring and operating a successful franchise system in compliance with U.S. franchise laws. He is a regular speaker and author on franchise law and business topics, and currently serves as Chairman of the Franchise and Distribution Section of the Georgia Bar Association.
Mark VanderBroek
Nelson Mullins
Mr. VanderBroek represents franchisors and multi-unit franchisees in litigating and resolving franchise, contract, and business disputes, defends vicarious liability claims against franchisors, and regularly counsels clients in the franchise industry on issues relating to franchise disclosure, regulation, contracts, and starting up, modifying and expanding franchise systems. He also is experienced in litigating intellectual property disputes and business disputes, including claims involving trademarks, trade dress, false advertising, unfair competition, misappropriation of trade secrets, restrictive covenants, the Internet, and technology. Mark is listed in the International Who's Who of Franchise Lawyers.
Gerry Wells
Quarles & Brady LLP
Mr. Wells focuses his practice in franchising, licensing, distribution, mergers and acquisitions, and general corporate law. He counsels start-up and established franchisors, licensors and manufacturers across a diverse range of industries. He has structured and documented numerous franchise and distribution programs. He has been involved in numerous corporate transactions related to the acquisition and sale of franchise systems. Mr. Wells also represents and advises businesses on a wide variety of corporate and transactional matters, including corporate organization and compliance and negotiation and preparation of commercial, technology, and employment contracts.
Tom Branch
Mallernee, Branch & Daffner, LLP
Mr. Branch has a general business practice, with a focus on representing parties involved in franchising, business opportunities, licenses, and other business matters. He represents a number of franchisors, both startups and large and well established companies, and in that work handles all of their document preparation, registration, compliance matters and all issues coming up with their franchisees. Tom also represents franchisees, including both people looking to purchase a franchise as well as those who are already in a franchise and are experiencing difficulties of some kind. Related to the representation of franchisors and franchisees, Tom also does general corporate work for his clients, including business formation and business acquisitions, lease negotiation and other matters confronting the owners of small to medium size businesses.