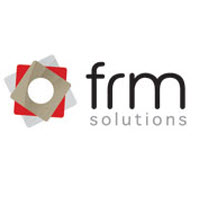 FRM Solutions is a franchise-centric technology company, assisting franchisors in the management of relationships with their prospective and existing franchisees. Most CRM solutions catering to franchisors were developed on proprietary platforms, making customization and support a headache for franchisors. FRM Solutions is built on the industry-leading Microsoft Dynamics CRM platform with integration to Microsoft SharePoint for complete collaboration throughout your franchised network. That means that your deployment is supported by a worldwide network of Microsoft partners and integrates seamlessly into your existing Microsoft infrastructure. No 'black-box' development or rigid systems that leave you feeling trapped and unable to design a system to fit your business.
FRM is easy to maintain, support, and customize, at a lower cost than the competition. Our solution is specifically designed to meet franchisors' business needs every step of the way: from recruitment to location/store launch, through on-going franchisee support and compliance tracking. We provide all of this, plus high levels of customer satisfaction, without breaking the bank.
To learn more about FRM Solutions, please visit our website.