Farm Stores is America's original and largest chain of drive-thru convenient stores.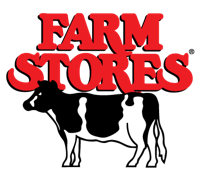 Our iconic small stores provide a unique neighborhood shopping experience and have been doing so for over 60 years.
A combination of grocery store, bakery, and coffee shop, we give you the freshest products in the most convenient manner: the equivalent of a drive-thru supermarket express lane.
We offer your favorite grocery brands in addition to fresh product menus you won't find anywhere else, and we bring it all directly to your car!
Although Farm Stores has evolved to best serve the needs of today's busy consumer, our brand integrity has remained intact. A nostalgic experience for multiple generations of Floridians, we are now franchising our beloved brand nationally, bringing the Farm Stores experience to communities across America and beyond.