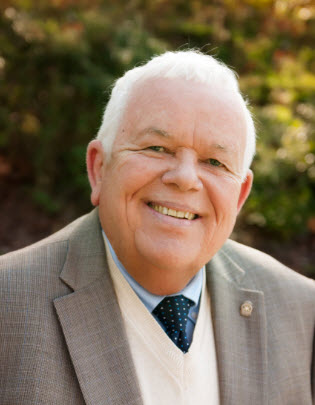 Jim Squire, Certified Franchise Executive, is executive vice president and Chief Development Officer at Firestorm, overseeing franchise development and alternative channel expansion for the brand. Firestorm is a national franchise company specializing in crisis management, vulnerability analysis/threat assessment, and business continuity. Squire also serves as president and CEO of Franchise Marketing Advisors, LLC, a broad based franchise development consulting practice. Prior to Firestorm and FMA Squire was a senior executive with such well-known franchise brands as HoneyBaked Ham, Great American Cookies, Arby's, Day's Inns and Howard Johnson.
Passionate about franchising as the "great American dream", Squire is involved in the following national franchise industry boards and committees: founding chairman of the Board of Governors of the Institute of Certified Franchise Executives; member of the Board of Trustees of the International Franchise Association's Educational Foundation and recipient of the Foundation's highest honor, the William Rosenberg Leadership Award; member of IFA's Franchisor Forum and the Franchise Relations and Membership Committees; and former member of the IFA Board of Directors. On the local level he serves as chairman emeritus of the Southeast Franchise Forum, and a member of the Georgia State University Franchise Entrepreneurship Advisory Board.
Squire also maintains a high profile in the foodservice industry as chairman emeritus of the Georgia Restaurant Association, and a member of Georgia State University's School of Hospitality Industry Advisory Board. He is past chairman of the Atlanta Chapter of the American Institute of Wine and Food, and past president of the restaurant division of the Georgia Hospitality and Travel Association, which presented Squire with the prestigious Chairman's Award in 2003 and designated him Food Service Industry Leader of the Year in 1990.
Additionally Squire serves as chairman of the Housing Authority of Fulton County Board of Commissioners, and is a magna cum laude graduate of the Fulton County Citizens University and a member of American Legion Post 201. He is a former member of the Board of Directors of the National Association of Private Industry Councils, the Private Industry Council of Atlanta (past chairman), and the Georgia National Guard, where he served as Assistant Public Information Officer and Aide to the Adjutant General.
Squire lives in Sandy Springs, GA where he is a member of the City of Sandy Springs Planning Commission, Leadership Sandy Springs, and the Rotary Club of Sandy Springs where he was honored by Rotary District 6900 with the Sheffield Leadership Award for his service as president in 2013-14. He is a graduate of the Sandy Springs Citizen's Police Academy and a former member of the City of Sandy Springs Charter Commission and Board of Appeals. He and his wife Donna are active members of Dunwoody United Methodist Church.