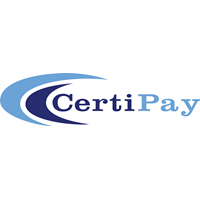 Our business model can be summed up in two words: entrepreneurial vision.
CertiPay was established and has evolved simply by meeting the needs of our clients. We never let the boundaries of today restrict the vision of tomorrow. We believe the best business ideas are born from the challenges our clients face and the solutions we can offer. Our history is rich with entrepreneurial vision and spirit.
Any payroll company can cut a check, initiate a direct deposit, or file taxes. CertiPay goes beyond the typical vendor relationship to position as a strategic business partner. What makes us different? We take the time to understand YOUR business, and YOUR goals. We want to improve your processes to make you more profitable, mitigate risk and help you achieve your business objectives. At CertiPay, we are large enough to push the technology envelope, and small enough to give you a personal touch.