The Southeast Franchise Forum would love to introduce you to our association.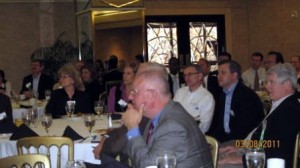 First-time visitors may attend a meeting for the guest fee of only $15 for a Breakfast Meeting or $25 for a Luncheon. If you like what you find, we ask that you complete one of the applications below and we will give you a credit for $15 (or $25) towards either the corporate or individual membership.
Contact us with any questions or comments.
Our mailing address:
Southeast Franchise Forum
P.O. Box 8121
Atlanta, GA 31106
Upcoming Events

June Breakfast (6/11) – Legal Update

The law is ever-changing! Join us for our June 11 breakfast meeting when Rupert Barkoff will advise us on the changes over the past twelve months. The changes covered will primarily include judicial developments, but will also touch upon the successful and unsuccessful legislative attempts to enact laws that will [...]

Notes From Last Meeting