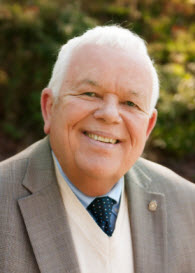 Welcome to the Southeast Franchise Forum, a physical and virtual meeting place and information resource for franchisors, franchisees and suppliers to the franchise community.
Founded over 20 years ago, SEFF monthly meetings are the largest regular gatherings of franchise executives in the country. Quarterly we host the International Franchise Association Franchise Business Network and open the doors to all IFA members. SEFF meetings provide exceptional speakers and intimate networking opportunities in a breakfast or luncheon format designed to enhance, rather than interrupt, your business day. And this year we will be adding to our repertoire of events a couple of late afternoon/early evening mixers designed to give you the opportunity to meet your colleagues in a less structured social setting.
Our website and LinkedIn page are developed to facilitate and continue the conversation and learning that takes place at our meetings. You can browse our library for past presentations, articles and white papers and mark your calendar for future meetings and seminars. Links to franchise news feeds keep it current and make it a site you will want to bookmark for daily reference.
A member organization, we are open to all franchisors and franchisees as well as a healthy balance of supplier members. We are dedicated to member education and advocacy and believe that by sharing and working together we help each other become more successful. Above all, we believe that SEFF must provide members an opportunity to connect and network in an open, supportive and professional environment.
My nearly twenty years of participating with and serving on the leadership team of SEFF have been tremendously rewarding both professionally and personally. It is thanks to the personal commitment of leaders in our franchise community that SEFF has continued to thrive and grow. I am grateful for their effort in helping to create an organization through which I have found professional growth and personal friendships.
I invite you to experience our dynamic events, to contribute to the conversation on our online forums and to meet other members of our Southeast franchise community. I look forward to personally greeting you when you do.
Jim Squire, CFE
Chairman