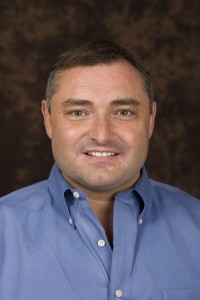 Tim is the Vice President of Franchise Administration for FOCUS Brands, the franchisor and operator of over 2,200 ice cream stores, bakeries, restaurants, and cafes in the United States, the District of Columbia, Puerto Rico, and 32 foreign countries under the brand names Carvel®, Cinnabon®, Schlotzsky's®, Moe's Southwest Grill®, and the franchisor of Seattle's Best Coffee® on certain military bases and in certain international markets. With almost 20 years of franchising expertise, Tim is responsible for the administration of all domestic and international application processing, contracts, and compliance for the Atlanta-based company.
Prior to joining FOCUS Brands in 2005, Tim served as Vice President of Franchise Administration with U.S. Franchise Systems, Inc. where he successfully performed similar franchise administration duties and received the Mike Levin Culture Award for outstanding achievement in building and promoting company values. Tim previously spent nine years with Choice Hotels International Inc., where he joined the organization as Director of Development Administration, but was ultimately promoted to Senior Director of Franchise Sales Administration.
Holding a B.A. in Speech Communications, Tim is a graduate of the University of North Carolina at Wilmington.