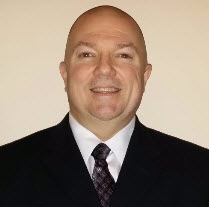 Robert is the Manager of Business Development and Domestic Franchising for Rollins, Inc., a premier global consumer and commercial services company. Through its wholly owned subsidiaries, Orkin LLC., HomeTeam Pest Defense, Orkin Canada, Western Pest Services, Critter Control, Inc., The Industrial Fumigant Company, TruTech LLC., Rollins Australia, Waltham Services LLC., PermaTreat, and Crane Pest Control, the Company provides essential pest control services and protection against termite damage, rodents and insects to more than two million customers in the United States, Canada, Central America, South America, the Caribbean, the Middle East, Asia, the Mediterranean, Europe, Africa, Mexico, and Australia from more than 700 locations. Franchises are sold through Orkin Systems, Inc. and Critter Control, Inc., which was acquired by Rollins, Inc. in 2015.
Robert began serving the Orkin Franchise Brand in 2006 and with the Business Development Team is responsible for Brand growth through the development of new and existing franchises. Robert is working on earning his Certified Franchise Executive Designation. Prior to joining the franchise team, Robert spent eleven years with RaceTrac Petroleum, Inc., where he developed his operational skills and business acumen.
Robert is a graduate of the Georgia Institute of Technology and a member of Hickory Flat United Methodist Church. He and his wife Leslie together with children Danielle and Zane make their home in Canton, GA. When not at work, Robert enjoys supporting his family's activities, playing golf and following Atlanta sports teams.