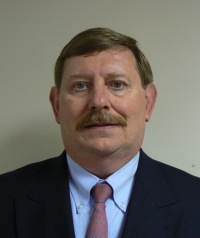 Joe McCord began his career in franchising in 1981 with Domino's Pizza, Inc. He served as Regional Controller, Regional Director of Operations and lastly as Regional Vice President for the Southeastern United States. In his tenure with Domino's Pizza, he experienced the growth from 300 stores to over 5,000 stores in six years. He is a founding member of the Domino's Pizza Partners Foundation and served on the Board of Directors for several years. The Charitable Foundation was formed to aid Domino's Pizza employees in need.
While an executive with Domino's, Joe was managing partner for PDQ Pizza, Inc., a seven store Domino's franchise in Melbourne, Florida and the surrounding area. The franchise received many regional and national awards from Domino's.
Joe also served as Vice President for Development for Steak-Out Franchising, Inc. He became associated with Steak-Out when the founder, David Martin, invited him to serve on the Board of Directors. He was with Steak-Out for fifteen years.
Presently, Joe serves as a Vice President with Andover Franchising, Inc. the home of "The Franchise Doctor." His work there consists of consulting emerging franchisors with their franchise model, helping the franchisors take their franchise to market and ongoing consulting in development, operations, marketing, and finance.
Joe previously held management positions with Six Flags Over Georgia and Six Flags Magic Mountain. He served as a commissioned officer in the United States Air Force as an F-4 Phantom Aviator.
He is a graduate of the University of Georgia where he received his Bachelors of Business Administration in Finance. Joe is the President of the University of Georgia's Air Force ROTC Alumni Association, "The Flying Bulldogs." He attained his Masters of Business Administration from Georgia State University. Joe is a Certified Public Accountant in the state of Georgia. He has been a featured speaker at the International Franchise Association conventions and local meetings.