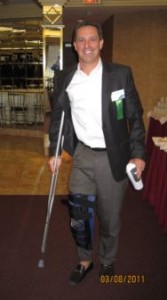 Making contacts in the franchise industry will help your company grow. Most of our members report regularly talking with their peers between meetings and sharing ideas that will help each achieve their company's goals.
We invite you to "check us out" at our next meeting. First-time visitors may attend a meeting for a fee of $25 for a Breakfast Meeting or $30 for a Luncheon.
If you like what you find, you may submit an application to the Membership Committee by completing one of the forms below. A member of the Committee will contact you to discuss your interest.
Suppliers
Thank you for your interest in the Southeast Franchise Forum. We receive a tremendous number of inquiries from suppliers, and as a result we have had to establish some criteria to ensure a balance of suppliers and the services they provide.
The first is the number of supplier member companies will not exceed the number of franchisor member companies. The second is that we will have no more than two suppliers per business category (with the exception of those SEFF supplier members in categories that exceed two at the time of institution of this policy) following the supplier category list established by the IFA. The objective of each of the criteria is to ensure a balanced membership and a variety of support services to our franchisor members.
As openings become available we will take recommendations for new suppliers from our current SEFF membership, and we will consider suppliers who are current IFA members. If you are not a current member of the IFA you can learn more at www.franchise.org.
Please note if you are a member of the IFA you are welcome to attend any of our SEFF quarterly luncheons where we host the IFA's Franchise Business Network by registering on the SEFF website and paying the luncheon fee.
If you have any questions please feel free to contact us at info@sefforum.com. Again, thank you for your interest in the Southeast Franchise Forum.